Northern Radio of Michigan Spins Three FMs to Separate Owners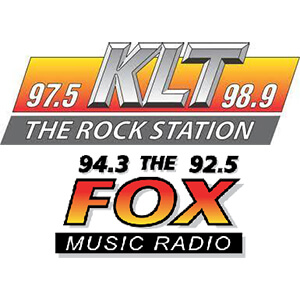 Traverse City-based Northern Radio of Michigan has sold three of its six northern Michigan radio stations to separate owners.  Midwestern Broadcasting is purchasing heritage rock station WKLT-FM (Kalkaska) from Northern. Midwestern is owner of WTCM-AM/FM, WCCW-AM/FM and WJZQ-FM. In an article posted in the Traverse Ticker, Midwestern Broadcasting General Manager Chris Warren said, "We've enjoyed a friendly, but competitive, relationship with WKLT for over 30 years. The call letters WKLT are renowned in Michigan's radio community, as well as the country's rock-n-roll circles. They've maintained a dominant position in the market with compelling personalities, aggressive event marketing and unparalleled interaction with the community. We couldn't be more excited about the addition of WKLT to our group of northern Michigan radio properties.  The transaction was filed with the FCC on December 23.
The deal is expected to close and be approved in February.
WKLT-FM's current simulcast partner, WKLZ-FM (Petoskey) has also been sold by Northern Radio.  Educational Media Foundation (EMF) is acquiring the station in a deal filed with the FCC December 30.  As with other EMF acquisitions, the station is expected to modify its license to non-commercial status and adopt one of its national programming formats.
Central Michigan University will expand its coverage area with the purchase of Northern Radio's WCFX-FM (Leland).  The application for that purchase was filed December 23.
Remaining with Northern Radio are stations WFDX-FM (Atlanta), WSRT-FM (Gaylord) and WSRJ-FM (Honor).  Those stations are also expected to be sold.  WSRT and WSRJ are currently silent.