WKAR to Host PBS Kids Day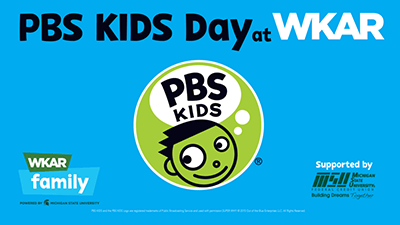 WKAR Public Media (East Lansing) will host another "PBS Kids Day" at their MSU Campus studios on Saturday, January 25.  The day gives viewers a chance to look behind the scenes at the station and will feature fun activities and games for kids.
The free event will feature lots of fun, hands-on activities from community partners like Abrams planetarium, The FRIB, Potter Park Zoo, and more! Everyone's favorite pet Clifford The Big Red Dog will be visiting and taking pictures with all his fans.
Visitors can take a try at being a meteorologist with the green screen experience, visit with favorite Curious Crew cast members and learn about STEM careers.  Curious Crew, a show seen nationwide on public television stations is produced at WKAR.
The event will also have a sensory friendly quiet room with low lighting and comfy furniture, so all kids are invited!