WKBD-TV Back in the News Business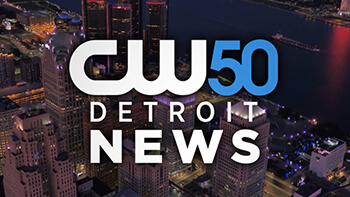 On January 22, CBS Television Station's WKBD-TV (Detroit) debuted a new nightly 10 p.m. newscast.  Broadcasting and Cable reports that the Detroit newscasts will be produced by the CBS duopoly in Dallas.
WKBD has hired multimedia journalists to create news content. "We're back in the business of news in Detroit on WKBD," said VP/GM Brian Watson to Crain's Detroit Business. "We're launching this as an effort on the part of the company to put news on some of our CW affiliates throughout the country. With today's modern technology and shared resources, we have the ability to put out a solid product for our viewers in Detroit that covers the stories they see and feel are important to them." In addition to Detroit, CBS Television Stations is introducing nightly 10 p.m. news at owned CW affiliates in Atlanta and Tampa. None of the stations currently feature newscasts.
"Our stations love news," said Peter Dunn, CBS Television Stations president. "It does so much for a station's identity in the community it serves, and it is appealing for advertisers. Given advances in technology and the high demand for political advertising this year, this is a perfect time for us to launch newscasts on our CW stations."