Northern Radio Provides Interlochen Public Radio with Temporary Signal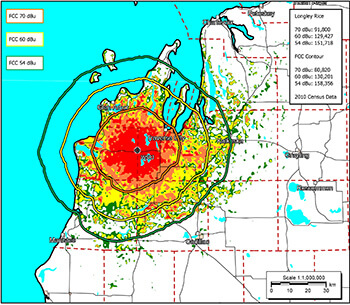 Interlochen Public Radio (IPR) announced February 1 that listeners can now tune in to its "Classical IPR" on Northern Radio's WSRJ-FM (Honor/Traverse City). WSRJ had been silent.
IPR's Classical music service in the Traverse City area has been hampered since mid-December, when its WIAA-FM experienced an antenna issue. Complicating repairs were harsh winter conditions which made climbing the station's 1125-foot tower hazardous.
On February 5, WIAA returned to the air with a low-power signal, but IPR will continue to use the 105.5 signal until WIAA can return to full-power.
Interlochen is grateful to Northern Radio of Michigan for making this temporary broadcast possible.