WIOG Hosts 2nd Annual Covenant Kids Radiothon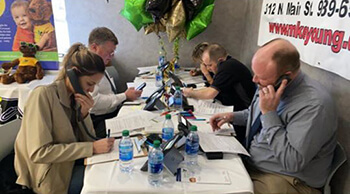 Cumulus Media's WIOG-FM (Bay City/Saginaw/Flint) is hosting the second annual Covenant Kids Radiothon February 13-14 to raise funds in support of local pediatric patients at Covenant HealthCare.
The radiothon airs live on the station 6 a.m. until 6 p.m. February 13-14.  Listeners will hear life-changing stories from Covenant Kids and their families as WIOG raises awareness and funds during this two-day event.  Last year, the station raised over $42,000 for the cause.
Covenant has a Level III Regional Neonatal Intensive Care Unit, the only pediatric intensive care unit serving mid-Michigan and the northern lower Michigan region designed to care for critically ill infants and children through the age of 17, an ACS-Verified Pediatric Trauma Center, and the region's only Child Life program, among other things.