MAB and MAB Foundation Honor Broadcast Excellence Awards 'Station of the Year' Recipients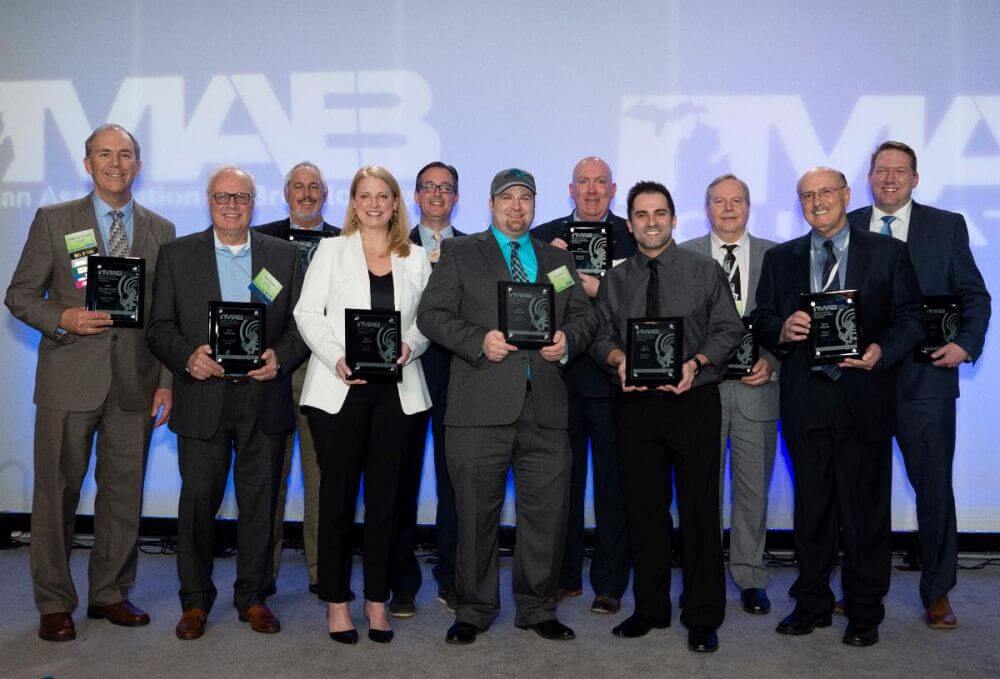 The Michigan Association of Broadcasters (MAB) and MAB Foundation (MABF) are proud to announce the recipients of 2019 Broadcast Excellence Awards (BEA) Station of the Year honorees. The awards were presented during the annual Broadcast Excellence Awards Program, held as part of the Great Lakes Media Show on March 4 at the Lansing Center.
Commercial Divisions:
Commercial Television Market 1
WDIV-TV
(Detroit)
Commercial Television Market 2
WOOD-TV
(Grand Rapids)Commercial Television Market 3
WWTV/WWUP-TV
(Cadillac/Traverse City)
Commercial Television Market 4
WLUC-TV
(Marquette)
Commercial Radio Market 1
WJR-AM
(Detroit)
Commercial Radio Market 2
WKZO-AM/FM
(Kalamazoo)
Commercial Radio Market 3
WLEN-FM
(Adrian)Commercial Radio Market 4
WKQS-FM
(Marquette)
Public Divisions:
Public Radio Group 1
WGVU-FM
Grand Valley State University
Public Radio Group 2
Michigan Radio
University of Michigan
Public Television
WKAR-TV
Michigan State University
The MAB and the MAB Foundation wish to congratulate all the winners of the Broadcast Excellence Awards competition. For a complete list of all the winning entries, click here. The Broadcast Excellence Awards Program is one of the largest state awards programs in the nation and continues to set broadcast excellence standards.