mediaBrew Launches New 106.1 'The Sound'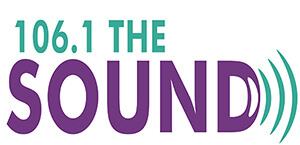 On March 2, mediaBrew Communications launched a new station in Marquette, the "all new 106.1 The Sound."  The station is a soft adult contemporary format, branded as a place to "rediscover your favorite songs you haven't heard in decades." Core artists to be heard on the station include The Beatles, Chicago, Elton John, Fleetwood Mac, Duran Duran and Billy Joel.
The 106.1 frequency is a translator fed by the HD4 signal of WFXD-FM.  The station is also streaming at 1061thesound.com.
"Our team here at mediaBrew Communcations has been working on a cool change and it's finally time for us to share," said mediaBrew owner Charles Williams. "We're excited to hear what people think of our all new sound as we build it into something new, featuring the best of the old."