DHS Site Access Letters for Michigan Broadcasters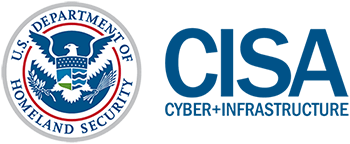 On March 19, the MAB distributed letters to stations from the Department of Homeland Security's Cyber-Security and Infrastructure Security Agency (CISA).  The letters are a precaution with the current COVID-19 emergency and grants broadcasters access to studio and transmitter facilities in the event of a shelter-in-place order or road closures.  One letter addresses access, the other letter addresses fuel. The letters are intended to be used by key personnel who may use them in the line of duty in keeping the station on the air and to get messages out about the ongoing health crisis.
Federal law allows broadcasters on-going access to their facilities. 42 U.S.C. § 5189e (a)(1)(A)(i) and (b) defines broadcasters as "essential service providers". The statute allows essential service providers access to their places of operation in order to "respond to an emergency or major disaster". This means that essential station personnel and only essential personnel required to keep the station on the air and information flowing should be allowed access to their studios, transmitters, towers, and other places of business for purposes of communicating with the public. This, however is a federal level law. Local law enforcement does not have to honor these letters or the federal law. The MAB is working with the Governor's office, MSP and The Michigan Association of Emergency Managers to ratify the Essential Service Provider designation for broadcasters here in Michigan.
In the event station personnel need to use the DHS letters, they are encouraged to be certain essential personnel carry station identification with them. If asked, they should say they are a broadcast employee traveling to the station, which is an essential service provider under federal law and which is required to provide EAS information to the public. They can also display the attached letters. We also recommend that stations stay in contact with local Emergency Management Directors and send them a copy of the Homeland Security letters as soon as you can.
Stations that have not received the DHS letters should contact Dan Kelley at the MAB for copies:  dkelley@michmab.com