Digital Tools to Help Your Radio Station's Staff Work Remotely
By: Seth Resler
Jacobs Media Strategies
As the coronavirus pandemic continues to disrupt businesses around the world, radio companies large and small are preparing to deal with local outbreaks. Some are better positioned than others to allow their staffs to work remotely. Fortunately, there's a lot of software that makes it easy for employees to work from home today. If you don't have enterprise solutions for this in place, here are some digital tools that may help: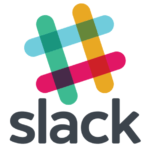 1. Slack
During my early days as a Music Director, AOL's Instant Messenger was the primary means of communication with record labels. But if you're looking for an instant messaging service that's restricted to people within your organization, Slack is a fantastic solution. It's often quicker and easier to send messages or even files through Slack than through email, on both your computer or your phone.
2. Dropbox
Most email servers limit the size of files that you can send, which can be a problem if you're working with large audio or video files. A file-sharing service like Dropbox can make it easy for people in different locations to access all the files that they need.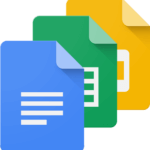 3. Google Docs
Google offers a free suite of online tools which are very similar to the Microsoft Office programs that many of us are used to, including Google Docs (a word processor), Google Sheets (a spreadsheet program), and Google Slides (presentation software). Most importantly, multiple people can log into the same document and see the latest version, so you don't have to waste time emailing different versions of a document back and forth.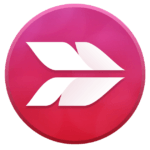 4. Skitch
Sometimes a picture is worth a thousand words. I have often found myself in situations where it's easier to show people something on my computer screen than it is to describe it. Skitch is a program that allows me to quickly capture a screenshot and annotate it with colored arrows, boxes, or text. It can be a valuable time-saver.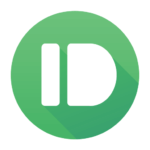 5. Pushbullet
For reasons too complicated to get into here, I am a cross-OS user. I work on a iMac, an iPad, and an Android phone. Sometimes I want to move something from one device to another. The Pushbullet app and browser extension allows me to easily do that. For example, if I take a photo on my phone, I can easily push it to my Chrome browser on my desktop computer so that I can edit it in Photoshop.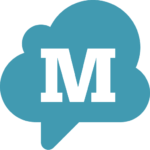 6. MightyText
When you're working from home, you need to be easily reachable by text message. But when I'm working on my computer, the last thing I want to do is have to stop and pick up my phone if I get interrupted by a text message. MightyText is an app that allows me to access and respond to text messages from within my web browser.
7. Video Conferencing Software
There are any number of video conferencing tools out there, including GoToMeeting, Zoom, Join.Me, even Skype. In lieu of sales meetings, safety meetings, or even one-on-one client calls, find one that works for you.
8. Master Password List
This last tool isn't a piece of software, but rather a document that you should put together. You never know who in you building might get sick and be out of commission for a while. If that person is the only one who knows how to log into certain accounts, you could find yourself in a jam. Avoid that problem by creating a master password list that all the appropriate employees have access to. Here's a more detailed explanation.
These tools — along with a large supply of hand sanitizer and toilet paper– should make it easier for you if you need to work from home. Got a favorite digital tool that I missed? Add it in the comments! In the meantime, stay safe.
For more assistance on digital or social media, contact MAB Member Services at mab@michmab.com or 1-800-968-7622.
Editor's Note: The views and opinions of this article do not necessarily reflect those of the MAB. Contact the MAB for information on the MAB's official editorial policy.