What The $2 Trillion Coronavirus Relief Bill Means For Broadcasters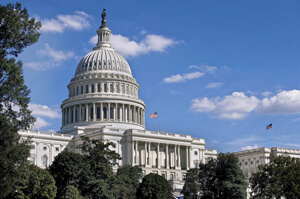 Note: As of 5 p.m. Thursday (3/26), the $2 trillion coronavirus bill that passed the Senate late Wednesday night still needs to be approved by the House and signed by the president. 
The massive, $2 trillion coronavirus relief package contains a number of provisions designed to help the broadcasting and entertainment workforce, including workers with no traditional employer but who work as contractors and freelancers. The legislation expands the reach of unemployment benefits to include those impacted by the coronavirus shutdown, and adds an additional $600 per week in unemployment benefits.
Small Businesses: The bill also includes $350 billion for small businesses (defined as 500 employees or less) to stave off layoffs and continue to pay their employees. The bill provides eight weeks of federally guaranteed loans under a "paycheck protection program" to cover payroll and other costs for two months, with the loans turning into a grant if the payroll is maintained. The bill also includes tax credits and emergency grants, and a $17 billion fund for debt relief. It also includes a deferral of an employer's payroll taxes.
Larger companies: The bill includes $500 billion for distressed industries, with loans and loan guarantees. An inspector general and oversight board will monitor the disbursement, and companies that take the funds are prohibited from doing stock buybacks during the time the loan is outstanding.
Public broadcasting and the arts: The bill provides $75 million each for the Corporation for Public Broadcasting, the National Endowment for the Arts and the National Endowment for the Humanities, designed to assist public stations and arts organizations. See our separate article here.
Direct payments: Those who make $75,000 or less will be getting $1,200 "recovery rebate" checks (or direct deposit), in an effort to try to give immediate relief to struggling individuals and families. The payments would start to phase out for those making more than $75,000, and those making more than $99,000 would not qualify. Married couples will get $2,400, and families will get $500 for each child under 17.