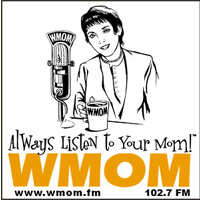 Patrick Lopeman's Bay View Broadcasting has sold WMOM-FM (Pentwater/Ludington) to Hit Radio Media, LLC of Greenville.  The application was filed with the FCC on March 25.
Hit Radio Media is equally owned by Jim Chesley of Greenville, Steve Leach of Cape Coral, Fla., and Jeff Lobdell of Grand Rapids.  Chesley is a director and stockholder in Packer Radio Greenville, Inc., which owns WGLN-AM/WGLM-FM (Greenville/Lakeview, MI).  He is also a member of Packer Radio WION, LLC, which owns WION-AM (Ionia).
In the past week, WMOM returned to the air, playing Christmas music as it prepares for regular broadcasting.  The station has been silent since early April of 2019 after Lopeman suffered serious injuries in a car accident, saying at the time, "With his 70th birthday approaching, he realized he was long past retirement age and couldn't keep up with the schedule required to operate the radio station."
Lopeman built WMOM in the late '90s, following a long career in the industry. Prior to WMOM, Lopeman built and put on the air WXYQ-FM (now WMTE-FM) (Manistee) in 1994. WMOM won MAB Station of the Year honors for its market division in the 2017 Broadcast Excellence Awards.