Award-Winning College Radio Talk Show Connects At-Home Students with MSU Scientists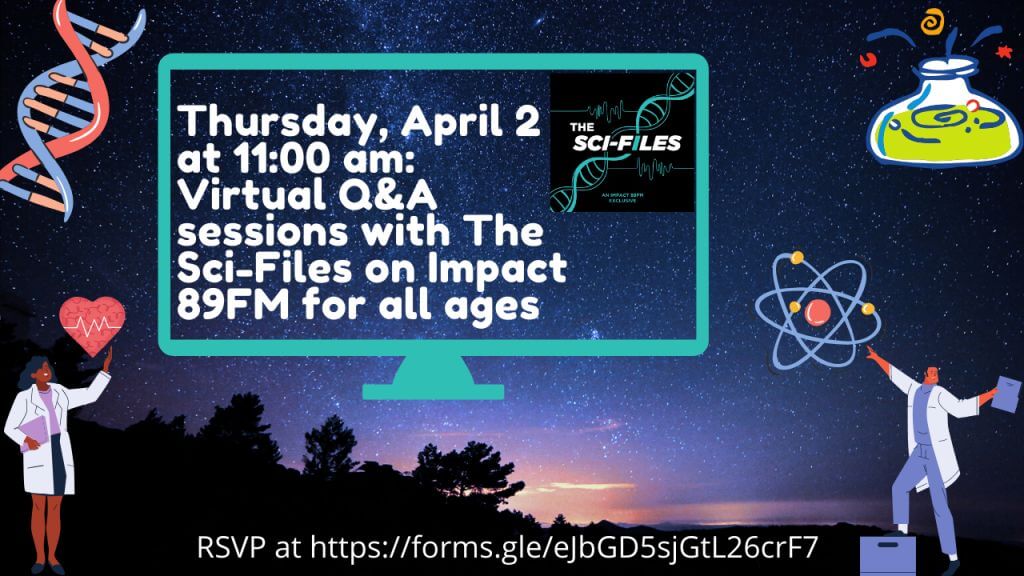 The Sci-Files, recently recognized as the No. 1 college radio talk show by the MAB Foundation's  2020 Michigan Student Broadcast Awards, offered students who are now learning at home the chance to connect with scientists researching at Michigan State University.
Students had the opportunity to virtually meet Michigan State University scientists from the award-winning specialty show, The Sci-Files, on Impact 89FM, on April 2, and talk to them about their research.
Parents and children were invited to join this virtual Q&A session with various scientists!
Some of the topics discussed included astronomy, inflammation, underwater robotics, bone health of racing horses, climate change, data science and bacterial infections.
Past episodes of The Sci-Files can be found on podcast directories or scifiles.org and new episodes air Sundays at 9:30 a.m. on Impact 89FM (WDBM in East Lansing).