Michigan Broadcasters Come Together for Second Town Hall Meeting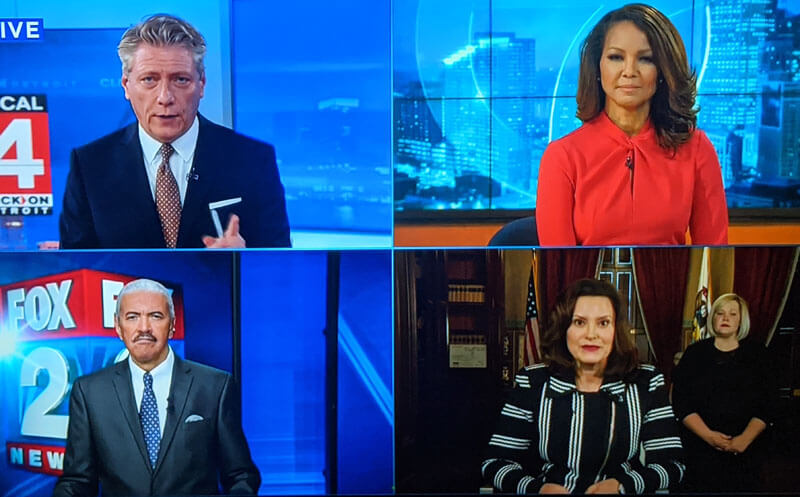 On April 2, television and radio broadcasters from throughout Michigan joined a coalition of Detroit television stations to present Michigan Governor Gretchen Whitmer in a Town Hall meeting on the COVID-19 situation in the state.
Carolyn Clifford of WXYZ-TV, Huel Perkins of WJBK-TV and Devin Scillian of WDIV-TV served as hosts from their respective studios for the hour long broadcast. Governor Whitmer and MDHHS Chief Medical Executive Dr. Joneigh Khaldun joined the broadcast from Lansing.
The anchors asked questions submitted by viewers and addressed the various situations in various parts of the state, from Detroit to the Upper Peninsula.
The broadcast was a joint production of commercial and public television stations in the Detroit market.  The program was offered to all broadcast stations in Michigan, both radio and television, commercial and public in partnership with the Michigan Association of Broadcasters and the Michigan Association of Public Broadcasters.
This was the second of two virtual town hall meetings the Governor has done in the past 10 days.  The first was held March 26 at WOOD-TV in Grand Rapids.  See here.