WOOD-TV Hosts Town Hall with Governor Whitmer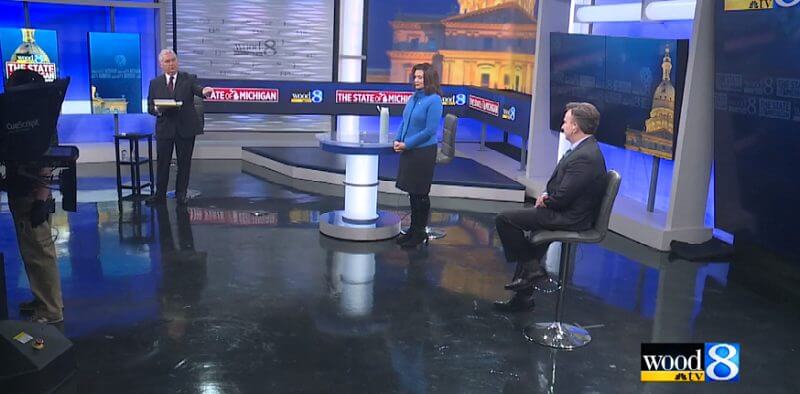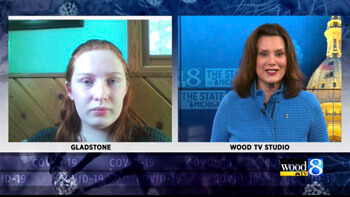 On March 26, Nexstar's WOOD-TV (Grand Rapids) held the first of Governor Gretchen Whitmer's virtual Town Hall meetings, answering citizens' questions from email, video calls and phone about how the state is responding to the COVID-19 situation. The Governor was joined by Dr. Norm Beauchamp, the executive vice president for Health Sciences at Michigan State University.
The event was anchored by WOOD-TV political reporter Rick Albin and aired from the station's studios in Grand Rapids.  Questions from viewers, including video and live streaming were solicited in advance on the WOOD-TV website.
In addition, the virtual town hall aired on Nexstar sister stations WLNS-TV (Lansing) and WJMN-TV (Marquette).  Also airing the program were WJRT-TV (Flint) and WFQX-TV (Cadillac). WDIV-TV in Detroit streamed the broadcast on the web.  WGHN-FM in Grand Haven also aired the event.
This was the first vitual town hall the Governor has conducted.  The second took place on April 2.  Read here.