Flint Television Comes Together, Goes Statewide with Governor Whitmer Town Hall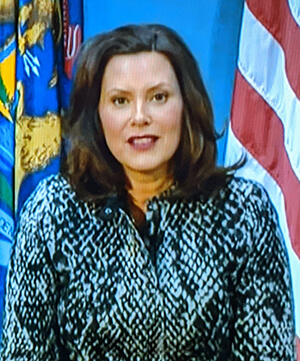 The fourth statewide virtual Town Hall meeting on the COVID-19 pandemic and the third with Governor Gretchen Whitmer took place Thursday, April 30.  Fint/Saginaw/Bay City stations WJRT-TV, WNEM-TV and WEYI/WSMH-TV jointly presented the Governor in a 60-minute broadcast with questions and answers on the state's response to the current crisis.
News anchors Angie Hendershot (WJRT), Frank Turner (WNEM) and Mike Woolfolk (WEYI/WSMH) met at the WJRT studios to discuss the future of the current stay home orders, unemployment concerns and the state's path to recovery. The Governor joined from Lansing. Questions were solicited from viewers of all three television stations.
The television broadcast aired on both commercial and public television stations throughout the state as well as both commercial and public radio stations. Production was coordinated by Denise Killian, News Director of WJRT.