NAB Urges Congress to Increase Local Media Ad Budget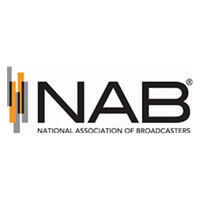 The National Association of Broadcasters is pushing an initiative to help increase the advertising revenue local media gets from the federal government, while lawmakers increasingly support expanding the Small Business Association loan qualifications to include more community newspapers and broadcasters.
"For so many broadcasters and newspapers, this is a life-or-death situation," said NAB Executive Vice President Dennis Wharton.
According to a report in Inside Radio, support on Capitol Hill continues to grow for more local broadcasters and community newspapers to be allowed to qualify for Small Business Administration loans under the Paycheck Protection Program; 126 House Members signed a letter to House Speaker Nancy Pelosi and Minority Leader Kevin McCarthy calling for SBA loans to be extended to local broadcasters that primarily serve a single community but are part of larger ownership groups.
"The letter makes the case that reliable local information and reporting in local communities has only grown in importance in the wake of the COVID-19 pandemic. Yet from 2006 to 2017, ad revenue for local news sources fell from $49 billion to $15.6 billion, the letter says, citing data from the News Media Alliance," the report said.
"Broadcasters are feeling a pinch, too, leading a growing number of radio groups to turn to layoffs and temporary furloughs. The broadcast industry estimates a minimum loss of at least $3 billion in advertising so far."