Broadcasters Foundation of America to Pay Record Number of Grants This Year; Announces COVID-19 Emergency Grants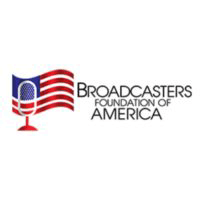 In an exclusive article, InsideRadio reports that the Broadcasters Foundation of America (BFA) is on target to pay out a record amount in grants to broadcasters who have fallen on hard times, thanks to a sharp increase in the number of applicants who have met the nonprofit's qualifications.  Jim Thompson, BFA President, told the publication, "This year we will give out close to $2 million, maybe more, in monthly grants.  We're going to send out more money to more people [this] week than we ever have in our history and there's going to be more the following month."
The BFA is dedicated exclusively to providing aid to broadcasters and their families whose lives have been upended by tragic illness, accident or catastrophe. The maximum monthly amount granted by the 501(c)3 charity is $2,500.
The Foundation also announced that, following an April board meeting, that the organization is also offering emergency grants to broadcasters infected by COVID-19. "Emergency Grant for Coronavirus Assistance" provides one-time grants of up to $1,000 to broadcasters who have faced extreme financial hardship due to the Coronavirus (COVID-19) and its effect on the broadcasting industry.
At this time, to be considered for the program, applicants must fit the below criteria:
Applicant must be or have been a direct employee of an over-the-air, radio and/or television broadcasting company.
Applicant must be infected or have been infected with COVID-19
Applicant must be out of work or have lost wages due to COVID-19
Applicant must be in acute financial need due to hardships from COVID-19
For more information on or to apply for the BFA grant programs, visit their website here.