Livestreaming Options for Radio Air Talent: Zoom vs. BeLive vs. StreamYard
By: Seth Resler
Jacobs Media Strategies
The COVID-19 pandemic has turned many radio broadcasters into video personalities as they scramble to livestream on Facebook, YouTube, and Instagram in an attempt to engage with their audiences. "Faces for radio" are suddenly becoming "faces for the web." Of course, there's a learning curve as we all scramble to figure out how to go live from our living rooms.
All of these social networks will allow you to stream live through their app using nothing more than your phone, but as professional broadcasters, the production values involved in doing it this way are lacking. You want to add titles, logos, or a video intro to your broadcast. Moreover, you may want to broadcast to more than one social network at the same time or feature more than one person in the broadcast. You'll need a more sophisticated tool to do this.
(Note: The only way to broadcast to Instagram Live without violating its terms of service is to use the Instagram app; there is no third party platform that allows you to do it. Treat Instagram Live broadcasts as a separate beast from YouTube, Facebook, LinkedIn, Periscope, and Twitch broadcasts, and don't aim to multicast to it.)
While using the social media apps themselves are the cheapest and dirtiest ways to broadcast, there's also the other end of the spectrum, in which you purchase dedicated desktop apps like OBS Studio, vMix, Ecamm Live, or Wirecast. These can be fantastic options, but if your station is trying to get multiple on-air personalities up to speed, they may present a steeper learning curve. Moreover, depending on what your airstaff uses for their home computers, you may have challenges: Ecamm Live is Mac-only, while vMix only runs on PCs.
The middle ground consists of browser-based programs that will give most radio broadcasters the basic tools they need to create decent looking livestreams combined with the simplicity of using the program from any laptop with a web browser. Let's take a closer look at three of the most popular options: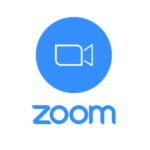 1. Zoom
Zoom has seen an explosion in popularity since the beginning of the pandemic, and with good reason: It's a super-simple way for multiple people to meet on-screen. However, Zoom was built first and foremost as an online meeting and webinar tool. While it has the ability to stream to Facebook and YouTube, it was not designed with this purpose in mind, so it doesn't have some of the slicker features that you'll find in other programs. For example, Zoom does not allow you add your station's logo or use textual overlays. Sure, the ability to upload a custom background is a nifty feature — you can hide the dog hair on your couch and pretend you're doing a live remote from Paris — but unless your broadcast requires more than six people on screen at once, stick to Zoom for internal meetings, not external broadcasts.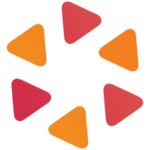 2. BeLive
As soon as you play with BeLive, you'll understand the difference between an online meeting app and a broadcasting tool designed for livestreaming. Within seconds, BeLive enables you to make your broadcast look a whole lot slicker by adding a logo, custom overlays, and text. Moreover, you can upload assets, such as videos and images, to use in your broadcasts. This allows you to add a video opening, for example, or a video to transition between segments.
BeLive also allows you to use multiple cameras as part of your broadcast, which might not be necessary if you're the only person in your living room. But if you want a wide shot or you want your daughter's teddy bear to co-host the broadcast with you, it's an option. BeLive can pull comments from Facebook and YouTube into its platform, making is easy to react to viewers in real time. BeLive is also the only service that allows you to create an outline in the program that only you can see, making it easier for air talent who like to have notes in front of them.
BeLive does have a few limitations. For starters, it only allows you to have four people on screen at a time (though you can have more in waiting room and rotate them in). I've been hosting a livestream of a writer's room featuring local stand-up comedians, and bumped into this limitation early on. BeLive also doesn't offer multicasting, the ability to livestream to more than one social network, at this time. For now, you only have two choices of destinations: Facebook or YouTube, and you can only broadcast to one of them at any given time. You can record a broadcast sent to Facebook, download it, and post it to YouTube, but this is not the same as going live on YouTube. BeLive has a professional plan coming which may improve upon these features, but it isn't available yet.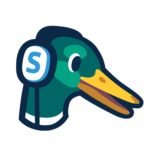 3. StreamYard
After playing with the different options, StreamYard emerged as my favorite. It allows a maximum of six people on the screen at a time (you and five guests), and also allows you to broadcast to multiple social networks at once. In addition to Facebook and YouTube, StreamYard also allows you to stream on LinkedIn and Periscope. Beyond that, StreamYard offers many of the same features as BeLive: integration with Facebook and YouTube comments, the ability to upload video and images to use in the broadcast, the ability to download a recording of the broadcast, and logo and text overlays.
While StreamYard doesn't work with multiple cameras like BeLive, this won't be a make-or-break features for most people given the current circumstances. StreamYard doesn't offer the outline feature that BeLive has, so you'll have to rely on pen and paper for your notes. It also doesn't have the simple easy background feature of Zoom, but if you purchase a green or blue screen and proper lighting, you can still create virtual backgrounds.
For on-air talent making their first foray into the world of livestreaming video on social media, StreamYard may be the easiest way to up your game. Give it a try and let me know what you think in the comments below. Or, if you're using something else, tell me what you're using and what you like about it.
For more assistance on digital or social media, contact MAB Member Services at mab@michmab.com or 1-800-968-7622.
Editor's Note: The views and opinions of this article do not necessarily reflect those of the MAB. Contact the MAB for information on the MAB's official editorial policy.