J. Steele Promoted to Assistant Program Director at The BOUNCE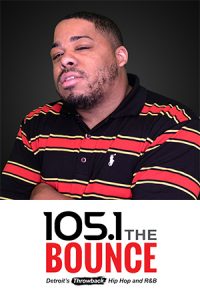 Beasley Media Group announced on May 8 that J. Steele had been promoted to Assistant Program Director at WMGC-FM (Detroit).
Steele joined the station in April 2019 and can be heard on 105.1 The BOUNCE each weekday from 3 p.m. to 7 p.m.
"J. Steele brings extensive programming background to the position and has proven to be a valuable member of the team since joining the station last year as our afternoon drive talent at The BOUNCE," said Jerry Tarrants, Beasley Media Group Detroit Director of Programming.
"I know J. will bring the same energy and dedication to this role as he does with his very entertaining afternoon show for his listeners in the Motor City!"