Michigan Restaurant Leader Tells Senate Committee It Will Take Industry 18 to 20 Months to Bounce Back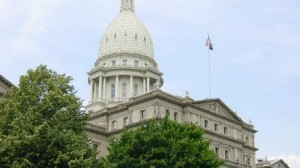 A seemingly vague road map to recovery and the inevitability of massive debt were among the top concerns shared by Michigan restaurateurs and retailers on Tuesday (5/19) during a Senate committee discussion regarding the safe reopening of the state's economy, according to a report in Gongwer.
John McNamara, Vice President for Government Affairs at the Michigan Restaurant and Lodging Association, said the industry won't be making a quick turnaround, as it could take 18 to 20 months for restaurants to regain consumer – and their own – confidence in a post COVID-19 world.
He said restaurants have lost $1.2 billion in operating revenue and nearly 249,000 employees were laid off or furloughed throughout April as Executive Orders shuttered businesses to stave off the spread of COVID-19.
He encouraged lawmakers to introduce or continue working on bills that would give approval to new business practices, such as expanded outdoor seating, special drinking zones and home delivery of beer, wine and liquor.