WKAR Adds Spanish Language Programming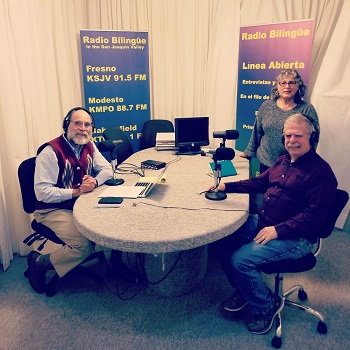 WKAR NewsTalk (AM870/105.1FM) (East Lansing) is now devoting two hours each weekday afternoon to Spanish language news and information.
"One of our objectives at WKAR is to keep everyone informed," said Drew Henderson, radio station manager for WKAR Public Media. "As we face a global pandemic, having access to timely, trustworthy information can save lives. This is why we've decided to rearrange the afternoon schedule of 105.1 and AM 870 WKAR NewsTalk."
The new program include Línea Abierta (Open Line), the first and only national live talk and call-in program in public broadcasting interconnecting Spanish-speaking audiences and newsmakers throughout the United States and Mexico. The program, which airs from 3-4 p.m., offers an hour of news, analysis, features, interviews, round-tables, special series and listener call-ins on current events, health, jobs, politics, the environment, education, the arts and culture, race relations and immigrant rights, and more. WKAR listeners are invited to call-in and to add their voices to this dialog.
The second program, Pulso de la Tarde (Pulse of the Afternoon) airs from 4-5 p.m. and features daily news produced by Radio Educación in Mexico City with a focus on national Mexican & Latin American developments.