WLUC Fills U.P. Food Banks with Virtual Can-A-Thon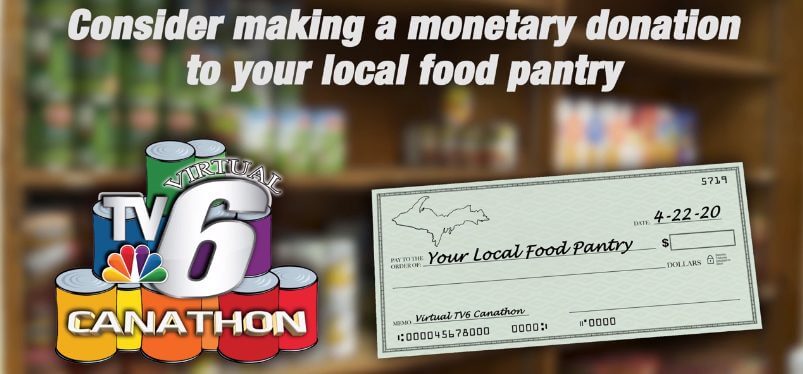 Gray Television's WLUC-TV (Marquette) is raising money for area food banks with the "WLUC Virtual Canathon." Unlike past "canathons" and with social distancing in place, food banks are asking for monetary donations to be sent directly to them.  A list of participating food banks that WLUC viewers can donate to is listed on the station website.
"Because of the generosity from so many donors, we've actually been able to do more. In Marquette, we're adding things that you can't buy with your SNAP benefits like laundry soap and hand soap," said the Executive Director of the Diocesan Council of Marquette Society of St. Vincent De Paul, Ellen Sargent. Sargent says the food pantry received more than $20,000 and more than $8,000 for Gwinn's St. Vincent De Paul.  Meanwhile, volunteers at the Salvation Army in Marquette will use the more than $18,000 they received to help their food pantry and their lunch-time feeding program.
"We've had incredible response from our community, and it's just awesome the way they're standing behind efforts like this. Events like this bring out the best in people, so we've seen a steady increase in our food pantry and the number of clients that we're serving," said Salvation Army of Marquette Captain Doug Winters.
Totals for all participating food banks is not yet available, but the station says the community response is fantastic and the effort continues.
The station is also helping by selling the "Help Feed a Hungry Neighbor" Someplace Special T-shirt.