Jacobs Media Survey Finds Radio Listening Rebounding as Stay-at-Home Orders Ease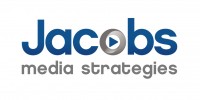 InsideRadio reports there's more evidence radio listening is rebounding in May following a decline due to stay-at-home orders enacted in March and April to stem the spread of the coronavirus, according to an online survey conducted in mid-May by Jacobs Media.
"It's a really, really positive story," Jacobs Media President Fred Jacobs said on Wednesday (5/27).
The findings are from a May 12-14 online survey of 16,004 radio listeners in the U.S. and Canada that was fielded in association with the Radio Advertising Bureau. Respondents were invited to take the survey by a participating station whose loyal listener database they belong to, which was referred to as a "home station." While the survey isn't representative of the U.S. population or even all radio listeners, it does offer directional insights from thousands of core radio listeners.
Audio showed the largest media usage increases in the six weeks after Jacobs first surveyed listeners about how the pandemic was affecting them from March 31- April 2.
In the recent survey, more than one in four core listeners (26%) said they're listening more compared to the 18% who reported the same in April.