WKAR Addresses Race And Racism In America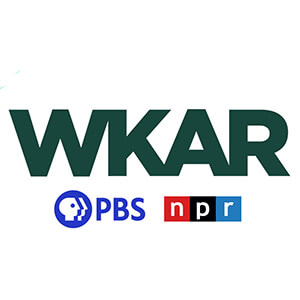 Michigan State University's WKAR-TV (East Lansing) is airing a series of films and new specials focused on race in America following the murder of George Floyd on May 25, 2020, and the ensuing protests that erupted across the country and in Michigan's Capital Region.
In addition, PBS will curate a playlist of programs from Frontline, POV, Independent Lens and other iconic series that explore the impact of racism on Black Americans and the country as a whole. The list includes films focused on African American history by Dr. Henry Louis Gates, Jr. and Stanley Nelson.
PBS Kids offers families resources to discuss race, racism, civil rights, current events and more with young children, including a virtual event on YouTube on Tuesday, June 9 at 3:30 p.m. ET with parents, teachers and child development experts.
"As a media system that serves every person in America, we stand with the Black community, and we stand against racism and hate," said Paula Kerger, president and CEO of PBS. "In the coming days and weeks, we will use our national reach and community presence to deepen understanding, foster conversation and enable meaningful change. And we will continue to stand behind our courageous journalists, whose unwavering commitment to speak truth to power is essential to the strength of our democracy."
"We learn from listening to those who are brave enough to tell their stories even in the face of the most harrowing and heartbreaking circumstances," said Susi Elkins, general manager and director of broadcasting for WKAR Public Media. "WKAR has cultivated these programs and resources to shed light on the injustices the Black community has endured for centuries and to encourage us all to work toward a more just future.