Census Bureau Targets Rural & Hard to Reach In Media Buys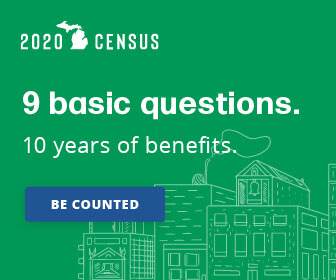 Last week, the National Association of Broadcasters sent us information regarding an RFP providing additional funding for the 2020 Census. Due to the extended time frame, and low response rates, new funding is available to help target market the census, especially in the more rural areas of our state.
An additional $65 Million in paid advertising is now available and the RFP is encouraging that some of that funding be used to reach those target audiences through radio advertising. Census response rates in your markets help local communities receive funding for programs serving schools, senior services and determine small business loans. Your help in providing messaging to your local communities through news coverage, the airing of spots, and reducing the fear of filling out data for the government is crucial and important to a successful count.
The following link provides a step-by-step guide on how to apply and hopefully get a share of these additional ad dollars: https://spaces.hightail.com/space/0cdZq9I2sO
Some things that you will need to include on the RFP include:
How your station(s) can reach hard to count populations in your community including: under 5, renters, the Hispanic population, poverty-stricken areas.
Your station(s) ability to reach and awareness of Update Leave (the hand deliver map is in the above link all yellow/green areas).
Assisting in the final phase of the non-response follow-up. How your station(s) can help the community to accept and respond to door-to-door Census workers. (possibly provide remotes in certain parts of town or having an on-air personality promote or participate?)
Include your digital statistics and any geo-fencing or target specific data you can provide.
18+ reach is important. If you need population numbers for counties: https://www.michigan-demographics.com/counties_by_population
MUST complete the NDA form at the link above.
If you have any questions feel free to reach out to Denise Weston by email 
weston@michmab.com
 or phone 517-267-0463.