Judge Dismisses GOP Challenge To State Redistricting Commission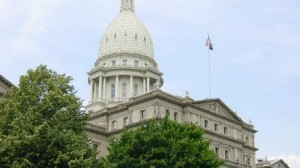 A challenge against Michigan's new Independent Citizens Redistricting Commission was dismissed by a federal judge on Monday (7/7), according to report in Gongwer.
U.S. District Judge Janet Neff ruled that the plaintiffs Daunt v. Benson and Michigan Republican Party v. Benson (USWDM Docket Nos. 19-614; 19-669) failed to state a plausible claim for relief. Neff had previously denied plaintiffs' motions for an injunction to halt the commission's implementation and said she was persuaded by a recent 6th U.S. Circuit Court of Appeals ruling that similarly denied calls for an injunction.
The 6th Circuit later refused to rehear the case en banc – which would see the entire slate of 6th Circuit judges review the case.
The lawsuits filed in late 2019 against Secretary of State Jocelyn Benson and Voters Not Politicians sought to specifically invalidate the exclusion of partisans or those strongly associated with them from serving on the commission. That list includes those who have previously run for or held federal, state or local office, lobbyists, legislative employees, officers of a political party and a slate of additional prescribed exclusions.
In her ruling, Neff added the potential for conflicts of interest weighed heavily into her decision even though it hinged on the lack of a meritorious claim for relief. Voters Not Politicians had argued that because such conflicts of interest existed, excluding citizens from the commission did not infringe on their First Amendment rights.
The Independent Citizens Redistricting Commission is the result of the passage of Proposal 2 in 2018, which amended Michigan's Constitution to transfer the power to redraw the state's legislative and congressional boundaries away from the Legislature to an independent group of citizens.