Detroit Public TV Will Expand Early Childhood Services to City Neighborhoods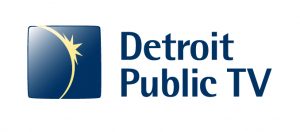 Detroit Public Television (DPTV) is moving ahead with plans to take its acclaimed early childhood programs and services to children, families and educators across the city of Detroit. This work is supported by a $400,000, grant from the W.K. Kellogg Foundation and will enhance the work of Hope Starts Here – Detroit's Early Childhood Partnership that is transforming early childhood education and services and making Detroit a city that truly puts children first by 2027.
The plan, over the next two years, is for DPTV to engage directly with parents, caregivers and educators with services such as its Family Creative Learning and Pre-School-U parent workshops and community-based special events. DPTV will be replicating its work in the Brightmoor and Southwest Detroit neighborhoods on Detroit's East Side, offering EdCamp and other professional learning opportunities for educators.
"We appreciate the Kellogg Foundation's deep commitment to the children of Detroit," said Rich Homberg, president and CEO of Detroit Public Television. "We are honored that the Kellogg Foundation, one of our longtime partners, has recognized the impact of our early childhood education work in the city and has made this generous grant available to allow us to greatly develop our efforts to give every child a high-quality early childhood experience."
During the current COVID-19 crisis, DPTV has been adapting its work to observe social distancing and support learning opportunities. Its Education team is moving some of its workshops and training activities to support parents, partners and early childhood caregivers into virtual settings, using Zoom, Facebook and other digital platforms. The station is also working directly with the education and cultural community to explore distance learning opportunities for students in both academic subjects and through enrichment programming.
"At its core, DPTV's goal is to provide support to parents, to ensure that their children are able to realize their potential," said Georgeann Herbert, DPTV's senior vice president of strategy. "The Kellogg Foundation grant will make sure that we are able to reach even more parents and educators in Detroit, who will work with us to assure that every child is nurtured and able to succeed in school and in life."
Detroit Public TV has been nationally recognized for its work in early childhood education programs, both on air and in the community. Last year it was the recipient of the Michigan Governor's Service Award as an Education Service Leader.
For more information on how Detroit Public TV responded for families and educators during the COVID-19 crisis, please see the story on the Kellogg Foundation's Every Child Thrives platform.