House Dems Match GOP In Funds Raised For Period, Far Behind In Cash on Hand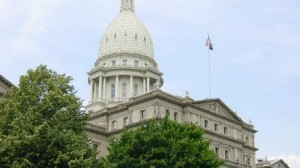 State House Democrats remain woefully behind their Republican counterparts when it comes to cash on hand heading into the general election but kept fundraising close in the second quarter of 2020, according to a report from Gongwer.
The Michigan House Democratic Fund raised $788,692 and The House Republican Campaign Committee raised $794,685 between April 21 and July 20, according to campaign finance reports due at 5 p.m. Monday. For the year, Republicans have raised $1.8 million compared to the Democrats' $1.4 million.
While the current figures make the financial situations appear close, Republicans have $4.6 million on hand while Democrats have $1.6 million banked.
Democrats, though, have outspent Republicans for the quarter and for the year. Republicans spent just $75,759 this quarter and $208,648 for the year. Democrats reported spending $295,053 for the quarter and $486,992 for the year.
As for the State Senate, there Republicans brought in more than four times as much as the Democrats during the second quarter of the year, based on state campaign finance reports due Monday.
For the second quarter covering the period between April 21 and July 20, the Senate Republican Campaign Committee reported raising $457,965. Following expenditures totaling $57,145 the PAC reported having more than $2.195 million in cash on hand.
Republicans' second quarter fundraising was up from the $331,796 raised during the first quarter.
The Senate Democratic Fund reported raising $101,751 during the second quarter. After expenditures of $53,841, the PAC had cash on hand totaling $449,608.