Stephen A. Marks Elected MAB Chairman
Stephen A. Marks, President/CEO of The Marks Group (Alpena), was elected Chairman of the Michigan Association of Broadcasters (MAB) Board of Directors during the organization's  Annual Business Meeting on Tuesday (8/11).
Marks is the 76th chairman of the MAB, one of the largest and most successful state broadcast associations in the nation. The MAB represents nearly 300 radio and television stations and about 4,000 individual broadcasting industry employees across the state of Michigan.
he started his broadcasting career at the age of 17 as a copy writer at WINX in Rockville, Md. While there, he was able to learn enough to pass the FCC third class number nine endorsement license test. His early career was spent in radio holding positions from marketing to management. That included working with Mutual Broadcasting Systems (MBS) in affiliate programming and syndication after graduating from American University in Washington D.C. in 1973
In 1983, he acquired 51 percent of Thunder Bay Broadcasting Corporation in Alpena. Today, as a 100-percent shareholder, he still serves as President/CEO of WBKB-TV. His other Michigan stations include Lake Superior Community Broadcasting, WBUP-TV/WBKP-TV and Houghton Community Broadcasting, WOLV-FM, WHKB-FM and WCCY-AM. Under the DBA of The Marks Group, he holds a total of five television stations and 14 radio stations. His Michigan stations fund two student scholarships with MAB Foundation.
Also elected to the MAB Board of Directors executive committee were:
Vice Chair/Chair-Elect Kevin Dunaway
Vice President/General Manager,
Heritage Broadcasting (Cadillac/Traverse City)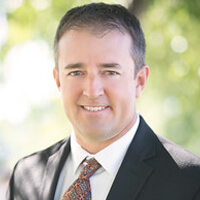 Secretary/Treasurer Scott Shigley,
General Manager,
Liggett Communications (Port Huron);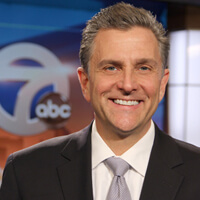 At-Large Director Mike Murri,
Vice President/General Manager,
WXYZ-TV/WMYD-TV (Detroit).
See the complete MAB Board of Directors list here.