WIKB Presents Virtual Livestock Auction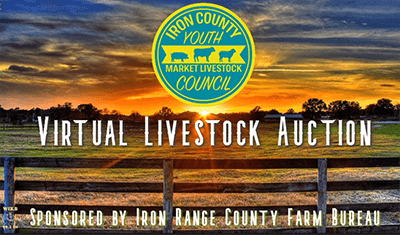 With the COVID-19 Pandemic here, Iron River Community Broadcasting's WIKB-FM (Iron River) conducted avirtual livestock auction on August 7 in conjunction with the Iron County Youth Market Livestock Council (ICYMLC).
The auction was heard on WIKB-FM 99.1 and also available with a live online video feed on WIKB's and ICYMLC's Facebook pages. Bidding can be done safely from home or elsewhere.
For years, the radio station has done a remote broadcast of the Iron County Youth Livestock Market Auction.  WIKB Program Director Mitch Ness told WBUP-TV, "Not wanting to do it in person or put anyone at risk, Shawn came to us and asked, 'Is there a way we can do this on the air?' And I said, 'Yeah, we can do you one better. We can do this on Facebook Live.'"
The station made slides for the kids with pictures of their animals and all their information.
The auction offered 15 pigs, two lambs and one steer, all high-quality, locally raised animals. The sale supports the hard work area youth put into raising the animals. A club hog also was also sold with proceeds benefitting the a local family with a 3-year-old daughter diagnosed with leukemia in April.
WIKB's Facebook page was loaded with compliments over the virtual auction.