NAB Again Urges Supreme Court To Hear Media Ownership Appeal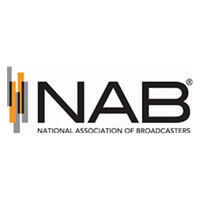 The Supreme Court has begun putting cases on its fall calendar but has yet to decide whether to hear the appeal over media ownership regulations and efforts continue to convince the justices to review the case, according to a report in InsideRadio.
At issue is whether a federal appeals court in Philadelphia overstepped its authority when it struck down changes approved by the Federal Communications Commission, for a third time.
"The Third Circuit replaced the competition analysis Congress specified with its own policy considerations from prior panel opinions," the National Association of Broadcasters said in a brief filed Thursday (820). "That decision is wrong and is squarely before the Court."
Federal law gives the FCC the power to repeal or modify media ownership rules that it concludes either hurt competition or aren't needed to serve the public interest. But the NAB says since 2003 the Third Circuit Court of Appeals has overruled changes because it determined FCC analysis of ownership diversity was "insufficiently robust."
The NAB argued that under federal statute the FCC only needs to consider the public interest in competition with no explicit rule that it collect any statistical evidence about the prospective effect of its rule changes on minority and female ownership.
The Third Circuit in a 2-1 decision vacated the FCC's order last November.
"The Commission did not adequately consider the effect its sweeping rule changes will have on ownership of broadcast media by women and racial minorities," Appeals Court Judge Thomas Ambro wrote in the decision. That reversed the FCC's decision to abolish the newspaper-broadcast and radio-television cross-ownership rules, update rules regarding radio ownership in embedded markets, and make several television ownership regulations.
The Third Circuit also blocked the FCC from launching its radio incubator program.
"That same panel has for nearly two decades repeatedly elevated its own policy concerns over the statutory text," the NAB said of the Third Circuit.
Furthermore, the Circuit court's decisions have put radio and television at a growing disadvantage, the NAB reminded the Supreme Court justices, since the Commission has been forced to retain "long outdated" ownership rules that are no longer necessary.
The media marketplace has changed dramatically, with the advent of smartphones, social media, and streaming video and audio, as well as the widespread availability of cable television and satellite radio and television — all of which are less regulated than the broadcast and newspaper industries," the NAB said.