Unlock Michigan Effort has 200K Signatures, Court Rejects Petition Challenge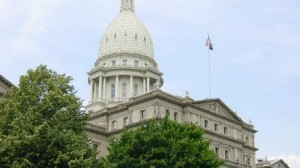 Senate Majority Leader Mike Shirkey (R-16) told his supporters in an email this week that the Unlock Michigan effort to repeal the law allowing Gov. Gretchen Whitmer to issue many of her COVID-19 related orders has collected 200,000 signatures so far, according to a report by Gongwer.
The Unlock Michigan ballot question committee is working to bring an initiative petition before the Legislature that repeals the 1945 Emergency Powers of the Governor Act.
The group needs to collect at least 340,047 valid signatures from registered voters to have its proposal certified to go before the Legislature.Then the Legislature's Republican majorities could pass the proposal and enact it into law with no way for Whitmer to veto it under the Michigan Constitution.
On Monday (8/17), the Michigan Court of Appeals denied a legal challenge to the initiative petition filed by Keep Michigan Safe, according to Gongwer.
Keep Michigan Safe contended that the Board of State Canvassers improperly approved the petition from Unlock Michigan.
A three-judge panel of the Court of Appeals quickly disposed of the complaint.
"Plaintiff has not demonstrated that the director of elections or the Board of State Canvassers had clear legal duties to perform the specific acts requested by the plaintiff," the court wrote in an order.
Signing the order were Judge David Sawyer, Judge Stephen Borrello and Judge James Redford.