WWJ-AM Celebrates 100 Years On The Air!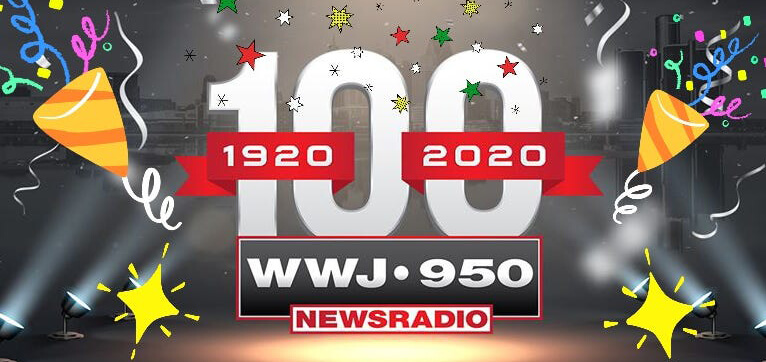 This week, Entercom's WWJ-AM (Detroit) celebrated a century of service to Southeast Michigan.  It was August 20, 1920 when experimental station 8MK began broadcasting and has continued to broadcast news, information, sports and entertainment each day since. Not only was WWJ Detroit's first radio station, it was the first commercial broadcaster in the country.
It all started when Detroit News publisher and radio enthusiast William E. Scripps had a 200-watt transmitter set up in a corner of the newspaper's sports department. Regular broadcasting didn't begin until August 31, 1920 when the paper announced on its front page that the "Detroit News Radiophone" service would be on the air every evening, except Sundays. According to a story in the Detroit News, programming that first night included regularly updated primary election returns, and a recording of singer Lois Johnson.  One estimate said there may have been 30 homes in Detroit with homemade receiving sets when the station debuted.
On October 13, 1921, 8MK was granted a limited commercial license with the new call sign WBL.  WWJ was assigned to the station on March 3, 1922.
In 1987, the Federal Broadcasting Corporation, run by David Herriman, purchased WWJ-AM (and its FM counterpart, WJOI) from the new owner of The Detroit News, the Gannett Company which was required to sell the stations immediately by the Federal Communications Commission because of cross-ownership rules in effect at that time. On March 9, 1989, CBS bought the stations, with its ownership being transferred to Infinity Broadcasting after CBS's 1996 acquisition of that group. (Infinity later returned to using the CBS Radio name.)  CBS Radio then merged with Entercom in 2017.
Speaking on the air Thursday (8/20), Entercom President and CEO said, "This really is a monumental event."