2 Michigan Broadcasters Named as Radio Wayne Finalists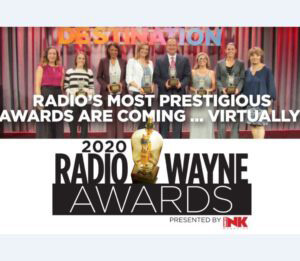 RadioInk has announced the finalists for the 2020 Radio Wayne Awards, to be presented virtually September 15 on Facebook and YouTube. It's the 28th year Radio Ink will present Radio's most prestigious awards in sales, marketing, and management.
Finalists include Jeff Marcero (Cumulus Detroit) in the Sales Manager category and Peter Kowalski  (Entercom Communications/Detroit) in the DOS/GSM category.
A complete list of finalists can be found here.