Michigan Ag Today Continues Growing, Adds New Affiliates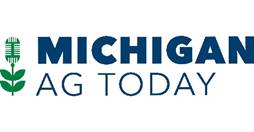 Michigan Ag Today (MAT) announced this week that several leading radio stations have joined its growing farm radio network. These stations will bring the timely, relevant and credible programming on MAT to the farming community in north central and northwest Michigan.
WMMI-AM-FM (Mt. Pleasant), added 3 MAT programs to its strong local informational programming. WBRN-AM/FM (Big Rapids) haw added 6 MAT programs to its news talk line-up. WYKX-FM (Escanaba) and sister station WDBC-AM/FM (Escanaba) both serve the sizeable farm community in the Upper Peninsula with programming from MAT.
"We are thrilled that these local broadcasters recognize the importance of agriculture to their communities and are willing to provide the type of daily, informational programs the farmers need," said Gary Truitt, President of Michigan Ag Today.
With the addition of these stations, network programs can be heard on 25 stations around the state. This growth is capturing the attention of national and regional advertisers who are using the network to reach Michigan farmers with their message during these days of canceled events and social distancing.
Michigan-based farm broadcaster Ashley Davenport has become a recognized authority and major source for farm news coverage around the state. With supporting coverage from veteran reporters Terry Henne, Andy Eubank, Eric Pfeiffer, Gary Truitt, and meteorologist Ryan Martin, the MAT team keeps Michigan farmers informed on the latest farm news around the state and around the world.
"We are looking forward to our continued growth in the state and hope to add several more stations to the network in the near future," Truitt said.
Michigan Ag Today is owned by Hoosier Ag Today, LLC, a 13-year-old company specializing in agricultural network operation and information distribution. Michigan Ag Today is dedicated to serving the informational needs of Michigan's farm families and agricultural community. A member of the Michigan Broadcasting Association and the National Association of Farm Broadcasting, MAT is represented nationally by J.L. Farmakis.