Study Finds Commercials Airing After Political Ads Helps Sell Nonpolitical Products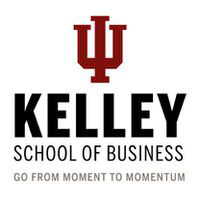 According to new research from the Indiana University Kelley School of Business, companies that run ads immediately after political TV commercials should not worry about the spillover of political opinion tainting their messages.
"Our investigations provide insights into the previously unexplored ad-to-ad spillover effects and, more broadly, provides insights into how political messages influence consumers. Nonpolitical ads that follow political ads benefit through a reduction in audience decline and an increase in positive post-ad chatter," said IU assistant professor Beth Fossen.
Political spending on TV and digital outlets is expected to be about $7 billion this fall.
"The insights from this research enable advertisers to advocate for the inclusion of ad positioning in ad buys and, specifically, negotiate that their ads follow political ads. Our results may also encourage advertisers outside of the television context to experiment with advertising next to political content, an experimentation that may be especially beneficial for online advertisers given that they commonly blacklist political topics to avoid having their ads appear near political content," said IU associate professor of marketing Girish Mallapragada.
Details on the IU study – which might be useful to station advertisers squeamish about the political season – can be found here.