What is Google Analytics Telling You About the Impact of COVID-19 on Your Radio Station's Website?
By: Seth Resler
Jacobs Media Strategies
Google Analytics is a powerful tool for measuring the performance of your radio station's digital strategy. I think of it as the Nielsen ratings of the digital realm. If you don't have Google Analytics installed on your radio station's website, here's a guide to using it. If you do have it installed, hopefully you have continued to review the metrics regularly even as our work routines have been disrupted.
Now that we're several months into the pandemic, it's a good time to review your radio station's Google Analytics numbers to look for new patterns that reveal changing behaviors by your station's fans. Look at the last five months of metrics and compare them to either the previous five months, or the same time period in 2019. (Of course, this assumes your station didn't make any other major changes during that period, such as a complete website overhaul.)
Here are some points to compare:
1. Overall Website Traffic
How many unique visitors and unique pageviews has your website seen during the pandemic? How does that compare to this time last year, when people may have been out and about more? Is the number going up or down?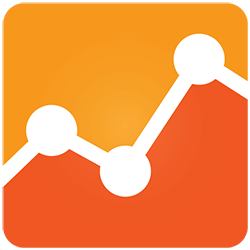 2. Sources of Traffic
When visitors come to your website, where are they coming from? Typically, radio stations see a lot of "direct traffic," meaning that people type the radio station's URL directly into the address bar of their browser. This is because radio stations use their airwaves to promote their websites, so many listeners come to the site through unaided recall.
How much of your website traffic is coming from other channels: social media, search engines, email, or referrals from other websites? Has the share of traffic from the sources changed compared to pre-COVID times? Do you attribute this to the pandemic, or some other change your station has made in its digital strategy?
3. Goal Conversions
When it comes to your radio station's digital strategy, the first and most important question you can ask is, "When people come to our radio station's website, what do we want them to do?" You may have multiple answers: Stream the station, sign up for the email list, enter a contest, request advertising information, etc. We call each of these actions a "goal." Every time a website visitor completes one of those actions, it's called a "goal conversion."
If you've set up Google Analytics to track your goal conversions, see how your site is performing now and how that compares to healthier times. Perhaps your station is seeing less contest entries because the prize closet has grown bare and you're hosting less contests.
If your goal conversions have dropped, can you figure out a way to address the issue? For example, if less people are signing up for the email newsletter because there's less concert information to share, can you switch your email campaigns to focus on podcast episodes of the morning show?
4. Top Content
Which pages on your radio station's website are attracting the most visitors? Prior to the pandemic, concert listing and contest pages were often the most popular content. Is that still true? If not, what content is resonating with your audience now? Can you create more of that type of content?
5. Mobile vs. Desktop
When people visit your radio station's website, what type of device are they using — a computer or a mobile phone? Has this changed? It's possible that as audience members leave their houses less, the devices they are using most have changed. Does your radio station's website need to be adapted to this change in behavior?
Of course, this just scratches the surface in terms of what type of information you can glean by reviewing Google Analytics. If you haven't spent any time doing so recently, do a deep dive and see what you can learn about your audience's reaction to the pandemic.
For more assistance on digital or social media, contact MAB Member Services at mab@michmab.com or 1-800-968-7622.
Editor's Note: The views and opinions of this article do not necessarily reflect those of the MAB. Contact the MAB for information on the MAB's official editorial policy.