NAB Applauds House 'Expanding Broadcast Ownership Opportunities Act'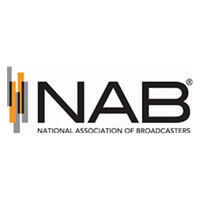 NAB President and CEO Gordon Smith applauded the passage of the "Expanding Broadcast Ownership Opportunities Act of 2019" on Wednesday (9/9) by the House Energy & Commerce Committee.
"Broadcasters cheer today's bipartisan advancement of Rep. Butterfield's legislation to reinstate the diversity tax certificate program and provide meaningful opportunities for more diverse ownership of broadcast stations," he said. "Broadcasters have long supported creative solutions that expand the diversity of voices at radio and television stations. NAB and our member stations remain committed to diversity in all forms and will continue to work with policymakers and stakeholders to advance this cause within both our employment and ownership ranks."
The tax certificate program would provide a tax incentive to those who sold their majority interest in a broadcast station to minorities. The program was previously implemented by the Federal Communications Commission in 1978 and increased minority ownership in broadcast stations by more than 550 percent before its repeal in 1995. The Expanding Broadcast Ownership Opportunities Act of 2019 would reinstate the program to encourage investment in broadcast station ownership for women and people of color and dramatically help underrepresented voices realize their dreams of radio and television station ownership.
Recently, NAB named NAB Leadership Foundation (NABLF) President Michelle Duke as Chief Diversity Officer, where she spearheads NAB's role as a resource to member companies in their efforts to increase and promote industry diversity. Last month, NABLF launched the Diversity, Equity and Inclusion Resource Center, a website dedicated to helping media companies and industry professionals create and sustain a diverse and inclusive workplace.