Federal Judge Orders Census Counting to Continue to October 31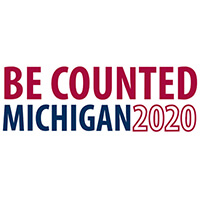 A federal judge in California on Thursday (9/24) ruled that the 2020 Census will not end on September 30 as previously planned, but will and instead be extended to conclude on October 31. The Trump administration filed a notice on Friday (9/25) to appeal that decision, according to a report on NPR.
Michigan Census 2020 officials are encouraged by the October 31 extension.
"This October 31st deadline gives us one more month to count as many of Michigan's residents as possible. Because of our hard work, most of Michigan's residents have completed the census, however it is critical that we focus this last month's efforts on reaching out to our hard to count populations especially in low-responding areas," said the Governor Office's Laith Mihyar in a Friday email to State Census Committee members.
Learn more about Michigan 2020 Census at Michigan.gov/Census2020.