House Passes Series of COVID-19 Liability Protections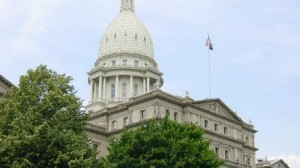 A series of bills shielding employers from what supporters call potentially "frivolous" lawsuits related to the COVID-19 pandemic were passed in the House on Wednesday (9/23), according to a report in Gongwer.
Under the bills, employers would not be liable for an employee's exposure to COVID-19 if the exposure happened during the COVID-19 state of emergency and the employer was in compliance with federal or state law or regulation, executive order or public health guidance. Immunity would not apply if the employer willfully exposed the employee to the disease.
While Democrats and unions, including the Michigan Education Association and other advocacy groups, mostly opposed the bills, no Democratic House members spoke in opposition on the House floor on Wednesday.
The bill package included:
HB 6030, passed 57-49, which would create a new act, the COVID-19 Response and Reopening Liability Assurance Act, to provide minimum requirements and establish standards for certain liability claims alleging COVID-19 exposure and certain product liability claims.
HB 6031, passed 59-47, and HB 6101,vpassed 61-45, which would together add two new sections to the Michigan Occupational Safety and Health Act to establish conditions for immunity from civil liability for an employer whose employee is exposed to COVID-19.
And HB 6032, passed 83-23, which would create a new act to prohibit an employee from reporting to work under certain circumstances related to COVID-19, prohibit certain employer actions against certain employees, and provide remedies.
The immunity provided by the bills would apply retroactively to a COVID-19 exposure occurring after January 1, 2020.
Separately, but related, HB 6159, which provides health care workers immunity, passed 58-48. Supporters said this bill is close to an executive order previously issued by Gov. Gretchen Whitmer on the topic.
Rep. Thomas Albert (R-Lowell), one of the main sponsors of the bills, said a wave of lawsuits would hurt already struggling businesses.