Spring Arbor University Announces New Student Radio Station
Spring Arbor University (SAU) announces the launch of a new Christian radio station, 89.3 The Arbor (WJKN-FM). The new station's student-hosted format compliments 106.9 HOME.fm (WSAE-FM) as a sister station, with a strong emphasis on the SAU community.
In a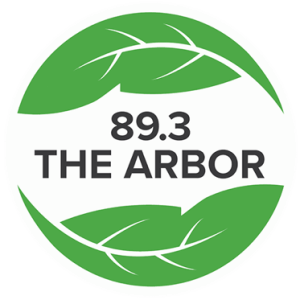 letter to friends of the university, Rachel (Ryder) Buchanan, General Manager and Program Director of both stations, said: "Through the professional success of 106.9 HOME.fm in the past 15 years, we felt a strong passion to develop an additional place for our broadcasting students to grow and develop their skills even more."
The mission of 89.3 The Arbor is to share the story of SAU through student broadcasters and Christian music. This is accomplished with student-hosted interviews featuring campus experts, peers and alumni. Christian adult contemporary music will air during the day, with upbeat Christian music specialty shows reminiscent of past student programming airing each evening. A program guide and additional information are available on the station's new website, www.893thearbor.com.
The Arbor offers internships, volunteer opportunities and paid positions for students currently studying at SAU. The station's non-commercial format covers Jackson County at 89.3 FM, Lansing and Chelsea at 98.3 FM, Kalamazoo at 99.5 FM, Coldwater at 97.1 FM, Battle Creek at 92.3 FM and Galesburg at 101.7 FM and is available for streaming online at www.893thearbor.com and through a free interactive app available in the App Store and Google Play.
"I am excited to bring back a local Christian music station that will serve not only Spring Arbor University, but also local organizations and events," says Tom Davis, Coordinator of Sales and Promotions. Both Davis ('98) and Buchanan ('03) spent time developing their own broadcasting skills as student broadcasters on a former SAU radio format, Power Praise FM.
106.9 HOME.fm will continue to broadcast Music That Makes You Feel Good® in Jackson County, fully using its commercial license granted by the Federal Communications Commission.
Radio has been a part of SAU's history since 1963, when the institution's first licensed FM radio station debuted on its Spring Arbor campus.