Townsquare Raises Nearly $95K for Flint's Hurley Children's Hospital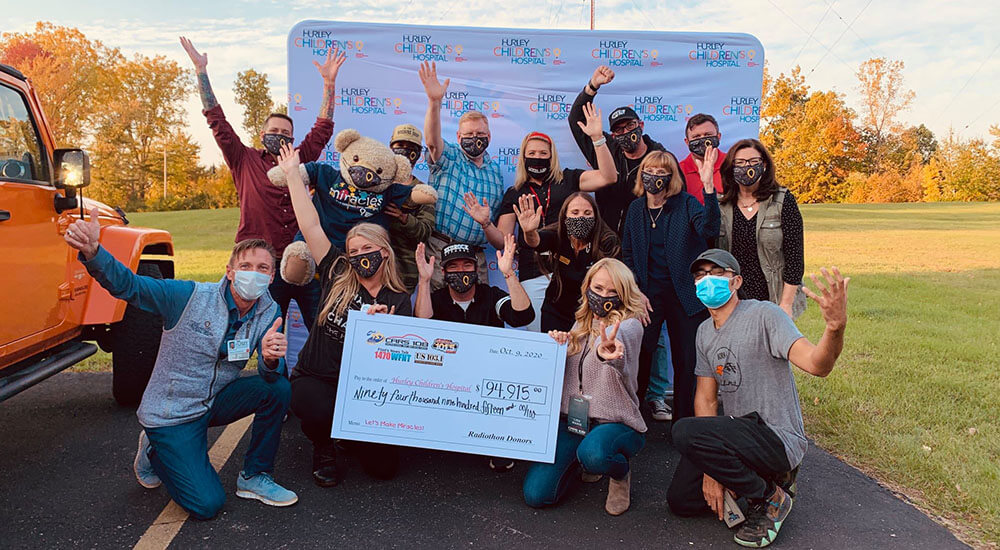 Townsquare Media radio stations in Flint raised $94,915 in its first annual 'Let's Make Miracles' Radiothon for Hurley Children's Hospital and the Children's Miracle Network.  The 2-day event was held October 8 and 9.
The stations (WCRZ-FM/WFNT-AM/WLCO-AM/WQUS-FM/WRCL-FM/WWBN-FM) were broadcasting from a tent setup outside the Townsquare Media studios and solicited donations from listeners, many which were matched by corporate sponsors during the broadcasts.  They also featured virtual stories of those who experienced "Miracle Children," promoted on-air, on Facebook and on the station's website.