Paycheck Protection Extensions to Local Media Gets New Push In Senate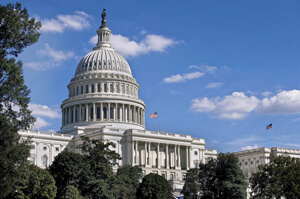 Local media outlets as well as live venues, restaurants and other small businesses would be in line for more than $370 billion of support in a bill introduced by a group of Senate Democrats, according to a report in InsideRadio. The bill, which they have titled the Heroes Small Business Lifeline Act, would extend the Paycheck Protection Program (PPP) through March 2021 and expand the eligibility to more sectors of the economy, most notably to local radio and television stations as well as local newspapers.
The National Association of Broadcasters has been lobbying Congress to change the rules for a second round of PPP, and it welcomed the introduction of a bill that would allow the Small Business Administration to provide loans to struggling local media outlets trying to keep employees on the payroll. "These provisions would help local broadcasters weather unprecedented economic challenges while continuing to provide critical news and information about important issues affecting our communities," said NAB President Gordon Smith.
The proposed bill includes provisions similar to the House-passed Heroes bill. The House bill recognized that while radio and TV stations and newspapers typically operate locally, the rules of PPP adopted in March included a 500-employee cap, which excluded many local clusters because of the size of their parent corporations. The new proposed legislation would expand eligibility for SBA loans, giving local media outlets the same treatment that hotels and restaurants received under the original CARES Act – eligibility based on a physical location basis.
The NAB has told broadcasters not to expect to see any such lifeline from Capitol Hill until next month. "Before the election it's not going to happen," NAB Senior VP of Government Relations Jack Smedile told the Radio Show earlier this month. He said he is still 50/50 on whether any comprehensive bill will get enacted.
"When they come back, for better or for worse, there's at least an ability for them to take a breath and refocus because we're not getting past COVID by the end of this year and there are a lot of industries hurting out there," Smedile said.