WKZO Airs State District 61 Candidate Debate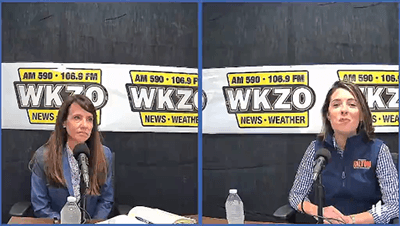 On October 16, Midwest Communication's WKZO-AM/FM (Kalamazoo) aired a live debate between candidates vying for the Michigan House District 61 seat.  WKZO's Ken Lanphear and Jeana Gondek moderated the debate between Democratic candidate and Kalamazoo County Commissioner Christine Morse and Republican candidate Bronwyn Haltom, who discussed various issues concerning Michigan residents.
Both are campaigning for the seat currently held by State Representative Brandt Iden, who is term-limited for his position.
The debate aired over WKZO live (with a Saturday replay), and was also seen on Facebook Live.