iHeartMedia Flips West Michigan's WBFX to Classic Hits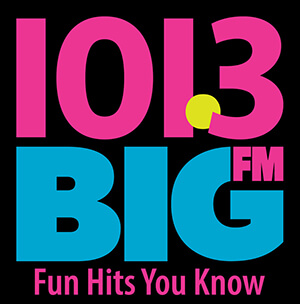 Following the station's coverage of Michigan State University's football season opener last Saturday (10/24), iHeartMedia flipped the format of WBFX-FM (Grand Rapids) to classic hits, and is now the "Fun Hits You Know," on the new "BIG 101.3 FM."  The station is playing the biggest hits from the '60s and '70s, with a healthy dose of the Motown sound.
"We discovered that in West Michigan, no station was playing a lot of these great hits," said Market President Tim Feagan.  "These are hit songs that everyone knows and are fun to hear again and again."
"Our goal is to play iconic hits that everyone knows and can sing along to regardless of age." added VP/Operations and Programing DAVE TAFT. "Most important is that they are just fun to listen to."  The station has been running a classic rock format.