Washington Post's 'The Fix' Names Top Political Reporters in Each State: 4 Michigan Broadcasters Included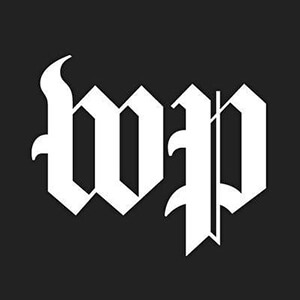 On October 27, the Washington Post's daily 2020 political column "The Fix" announced its list of the top political reporters in each state.  Four Michigan Broadcasters, three of them public, were cited for their political reporting.
"With so many local and regional news organizations struggling right now — some for their very survival — their reporters are working harder than ever to find the time and resources to do the job that we need them to do. And that is to hold public officials to account on behalf of citizens," said Margaret Sullivan, a Washington Post columnist and author of "Ghosting the News: Local Journalism and the Crisis of American Democracy."
Washington Post columnist Natalie Jennings writes, "If you want to know what's happening as 2020 barrels toward its climax, these are the journalists — including digital, broadcast and print reporters, as well as some editors and pundits — you should follow."

Michigan Broadcasters included in the Fix's list are:
Other Michigan journalists making the Washington Post list are:
Chad Livengood, Crain's Detroit
Riley Beggin, Bridge Michigan
Ken Coleman, Michigan Advance
Emily Lawler, MLive
David Eggert, Associated Press
Jonathan Oosting, Bridge Michigan
Andrew Roth, Michigan Advance
Dave Boucher, Detroit Free Press
Beth LeBlanc, Detroit News
Jordyn Hermani, Gongwer
Malachi Barrett, MLive
Paul Egan, Detroit Free Press
Todd Spangler, Detroit Free Press
The Fix has created a Twitter feed featuring the listed journalists. Follow them all at GreatStatereporters2020.