"The SBE Ennes WorkshopsTM were created in 1991 through the Ennes Educational Foundation TrustTM in an effort to bring affordable education to members locally. The Ennes Educational Foundation Trust, through its Education Foundation Committee, offers periodic workshops and seminars around the United States...These programs feature multiple topics and speakers that provide television and radio engineers with the latest information in broadcast and media technology." Learn more HERE.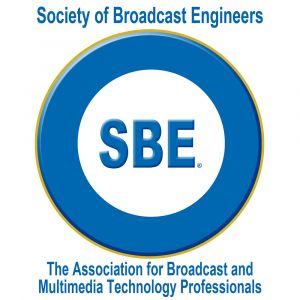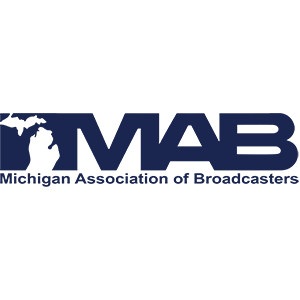 SBE Ennes Workshop held at Ford Field in Detroit
Wednesday, December 7th, 2022, 9:00 am - 2:45 pm
The SBE Ennes Workshop is held in conjunction with the Michigan Association of Broadcasters student educational event, the Great Lakes Broadcast and Sports Media Academy at Ford Field in Detroit.
Registration includes parking, light breakfast, lunch, and a tour of Ford Field. Sessions begin at 9:00 and end at 2:30 with tours of Ford Field immediately following.
SBE Member Registration: $50
Non-Member Registration: $60
Ennes Workshop attendees receive One Credit Category G by attending the entire workshop (4 sessions).
SBE Ennes Workshop Sessions
A Look Ahead for ATSC 3.0
Niem Dang, Lead Solution Architect, Sinclair Broadcast Group
With NextGen Broadcast rolling out in Lansing, Detroit, Flint and many other markets around the country, just what is in our future? Niem will look at manufacturer's adoption of ATSC 3.0, features and functions such as High Dynamic Range, and Advanced Emergency Alerting.
Ready or Not, Here it Comes… Prepping for Virtualization
Jeff Welton, CBRE, Nautel
Whether you're all for augmented reality and can't wait for autonomous everything or you think that running on 'somebody else's computer' is the worst idea ever and rue the day that automation was invented, some level of virtualization will invariably happen in your facility sooner rather than later. In this session, we'll discuss the concept, talk about general "safe practices" and point out the things that typically get overlooked, but are potentially more critical than ever before, when it comes to providing a quality, reliable signal. There will also be a lot of discussion on IT security in general and the things that we should be doing to reduce our exposure and risk of attack.
Understanding and Launching an ATSC 3.0 Market
Tom Mikkelsen, Chief Transition Director, BitPath LLC.
This presentation will discuss and explain key elements required to turn-up ATSC 3.0 services in a new television market. You will better understanding of the benefits of ATSC 3.0 services as well as high-level advantages to broadcasters.  We will explore current "Lighthouse" concepts of sharing bandwidth among local broadcasters, legal and contractual agreement building blocks covering; hosting agreements as well as market, technical and connectivity planning.   We will also review the high-level "Nuts and Bolts" of equipment required to implement an ATSC 3.0 host in each market. Generic budgetary equipment costs will be reviewed and include the status of the industry related to ATSC 3.0 market progress nationally and internationally.   The presentation closes with an update on consumer devices and current public/PR communications activities related to NextGen television.
"This is Not Just a Test" ... What's New in EAS and What's Coming for NextGen Value Added Services
Ed Czarneck , Vice President for Global and Government Affairs with Digital Alert Systems
This session will be a broad-ranging overview of coming changes to the Emergency Alert System, best practices for compliance, as well as a look into what is coming next with advanced broadcast services, such as NextGen TV.  We will review recent FCC rule changes for EAS and a new FCC inquiry on EAS cybersecurity that could have a major impact on broadcasters.  We will also discuss how ATSC 3.0 is enabling new application areas in emergency information, and reveal how local TV news departments, third party info services, and the capabilities of ATSC 3.0, will create a personalized alerting and urgent information service for consumers (Advanced Emergency Information).