Congress Advances Bill Requiring Radio To Put Some EAS Alerts On Repeat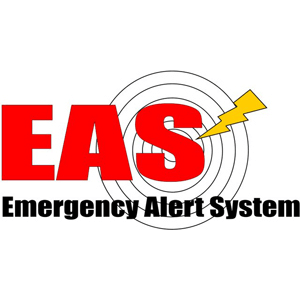 The lame duck session of Congress has delivered its first move that could directly impact radio. On a voice vote this week, the House passed the Reliable Emergency Alert Distribution Improvement Act or "READI Act" (H.R. 6096). It would, among other things, require radio and television stations to repeat alerts issued by the president, rather than limit them to a single airing, according to a report in InsideRadio.
That repeat would only apply to warnings of national security events, such as a missile threat, terror attack, or other act of war and not apply to more typical warnings, such as a weather alert, AMBER Alert, or disaster alert. The proposal would also direct the Federal Communications Commission to create a reporting system for false alerts so the FCC can track when they occur and examine their causes.
The Senate passed a companion bill (S. 2693) in September. The House and Senate versions now will be reconciled with high prospects that the legislation will soon land on President Trump's desk.
The earlier version of the bill would have expanded the reach of EAS into audio and video online streaming services, such as Spotify, Pandora and Netflix. But under the House measure, the FCC will be required to complete an inquiry into the idea and report back its findings to Congress.
The bill has the support of the National Association of Broadcasters as well as the backing of the NCTA – The Internet and Television Association, the Internet Association, CTIA – The Wireless Association and the Wireless Infrastructure Association.
"Local radio and television broadcasters are proud to play the vital role of first informers to keep their communities safe and are committed to providing relevant and up-to-date information when lives are at risk," NAB President Gordon Smith wrote in a letter to lawmakers last February.
The push to update EAS rules was jumpstarted by a Jan. 13, 2018 incident in Hawaii when a false EAS activation about an impending missile attack on the island was accidentally distributed across radio, television and wireless networks. The FCC concluded a combination of human error and inadequate safeguards inside the state's emergency management office led to a drill exercise becoming widely distributed.
Senators Brian Schatz (D-Hawaii) and John Thune (R-SD) reintroduced the legislation in October 2019, saying the false missile alert exposed a need to update emergency alerting rules. The bill would also eliminate giving cell phone customers the ability to opt-out of receiving certain federal alerts, including missile alerts, on mobile phones.