Jamie McKibbin Memorial Broadcasting Scholarship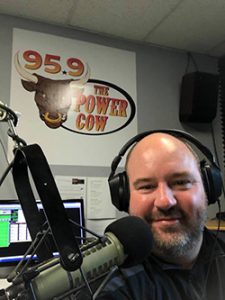 One $1,000 Scholarship Awarded
Jamie McKibbin was a lifelong lover of radio and advocate for broadcast education. The Jamie McKibbin Memorial Scholarship Fund, through the MAB Foundation, has been established to honor his legacy and love for broadcasting.
McKibbin, a longtime staple on the Jackson airwaves on K105.3 and its sister stations, along with his wife Katina, were new radio group owners in 2020. They understood the importance of small-market, community-based radio and how valuable the airwaves were to listeners and clients in those respective markets. Katina McKibbin continues to serve as owner and president of McKibbin Media Group today carrying on Jamie's legacy.
Scholarship applications are due at 5:00 pm EST on January 13, 2023.
Applicants must have at least one semester of schooling remaining at their respective institution (no graduating seniors). Those applying must be studying, or have an interest in, radio broadcasting, audio production, or audio engineering at a Michigan college, university, or trade school.
Application Includes:
Resume
Two letters of recommendation
Written explanation (300-500 words) of your community involvement or community service efforts