Non-Commercial Sustaining Announcement (NCSA)
How Does it NCSA Work?
The Non-Commercial Sustaining Announcement (NCSA) program has been aired by the Michigan Broadcasting industry for more than 29 years. It is important to the state, its citizens, and to all Michigan broadcasters.
NCSA is recognized by the FCC. The MAB logo or I.D. must never be clipped from a message, and the inclusion of the logo for TV and audio messages "sponsored by (partner) and Michigan Association of Broadcasters" is required by the FCC.
Non-profit organizations provide grants to the MAB for the statewide distribution of their audio and video messages, as well as detailed reporting of airtime donated by MAB member stations.
Member participation in the NCSA program provides quality services and benefits to our members, such as low-cost training seminars and valuable networking opportunities. Grant funds received from the NCSA program help to provide services such as regulation workshops, communications, public relations programs, and free legal services.
Without this funding, the MAB would have to rely entirely on dues to support member services.
Questions? Contact the MAB: ncsadata@michmab.com
Get Your NCSA Spots
Commercial Radio Coverage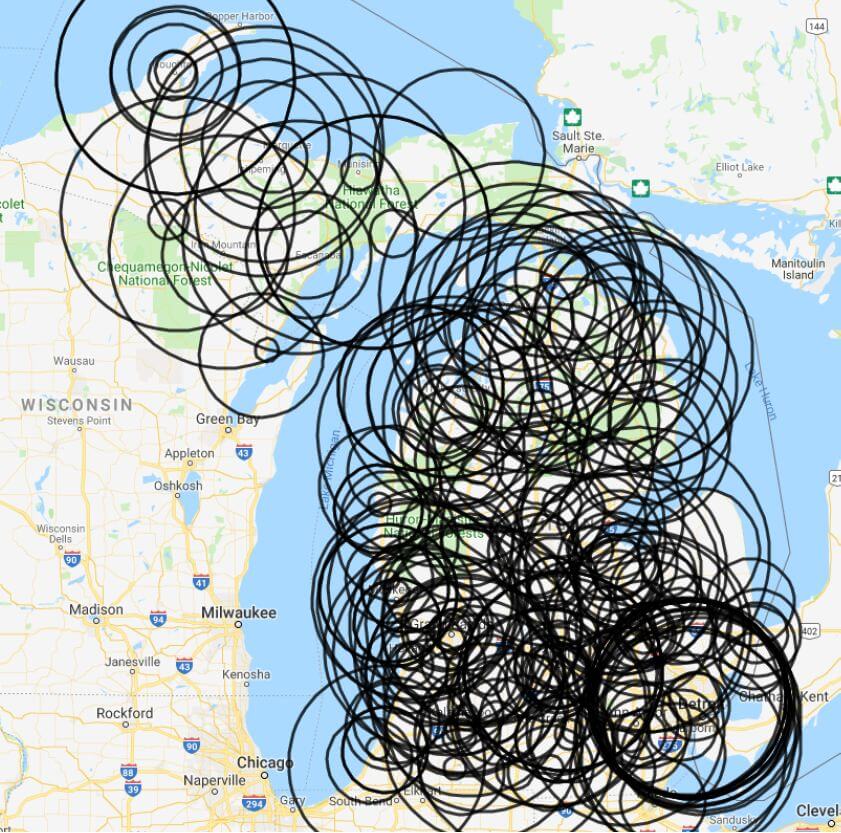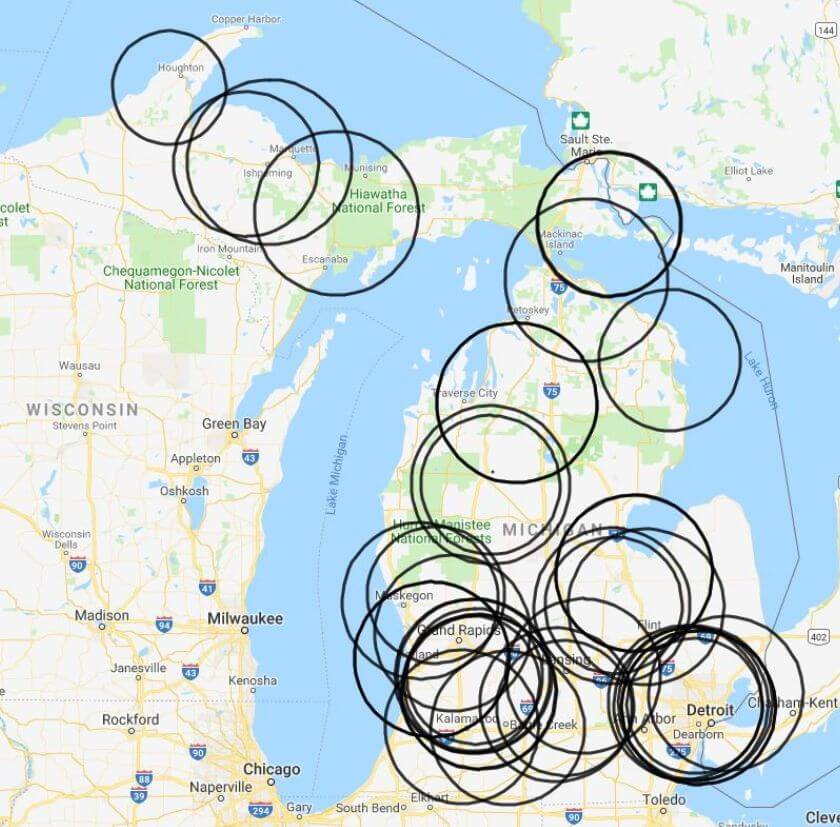 What is the NCSA program?
NCSA stands for the Non-Commercial Sustaining Announcement program.
The program is not in lieu of dues. Unused inventory is donated by Michigan broadcasters.
Why do we air NCSA?
NCSA was created to provide a way for non-profit organizations to promote their issues and build relations between themselves and broadcasters that allow messages of statewide importance to receive local attention from MAB member stations.
What do we air?
NCSA spots are ROS, preemptable messages of community importance from non-profit and government agencies.
MAB members make a commitment to air a minimum of 50 messages each month for NCSA.
We ask that NCSA messages be aired to the best of the station's ability, in the best times available and when there is any unsold inventory. All airtime donated is appreciated.
How do we get copy?
Traffic orders are distributed by MAB monthly. Radio messages are distributed according to format. Different formats may be air different messages.
TV messages are distributed digitally as directed by the station. Closed-captioned electronic messages have specific download rules and it is the station's responsibility to maintain closed-captioning for airing, or FCC fines may be incurred.